Start Decluttering Here
Are you wanting to Declutter your way to living lighter? New to Declutter Be Free? Welcome.
There's a lot of content on our DeclutterBeFree, which can be confusing when you are at the beginning of your decluttering and organizing journey.
Here are some ways to get started on your Decluttering journey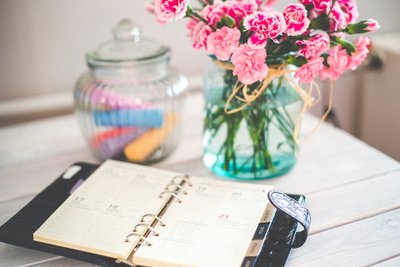 1. Subscribe and get the first chapter of Get Organized Get Happy and take the first step to living a little lighter. I never send spam and you can unsubscribe any time.
2. Take a look at my new book, Get Organized Get Happy and find out a little about my decluttering journey and the organizing and decluttering ideas I use and teach to live lighter.
3. Connect with me and others via our DeclutterBeFree Facebook page.
To help you get started I've compiled a start up guide. Take it in small chunks. Use what resonates with you.
CLUTTER BUSTING ARTICLES
7 Decluttering Tips For Your Home
5 Steps to Clear Out Clutter In An Overcrowded House
NEED TO GET MOTIVATED (Organize)
5 Ways to Inspire You to Clear Clutter
10 Rewards of An Organized Home and Life
NEED SMALL WINS (Time Saving Tips)
Organize Your Office-A Three Step Makeover
Using Binders to Win your Paper Clutter War
KITCHEN, PANTRY AND FREEZER (Menu Planning)
Simple Menu Planning for Everyday Eating
MINDSET SHIFTS (Mindset)
Clear Clutter with the Clutter Free Decision Making Keys
Success Secrets of Personal Organization