7 Decluttering Tips For Your Home
Planning ahead before you declutter gives you the time to really think about the outcome you want to achieve.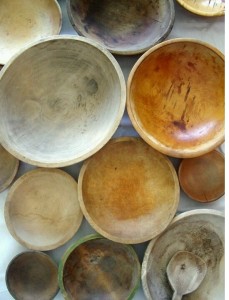 Getting face to face with your clutter and making the decision to let go can be daunting.
Thinking through the steps you want to take, listing what you know you want to get rid of and organizing your decluttering tool kit will get you to your goal.
Here are seven easy tips to get your clutter to fly out of your home.
1 START EASY
Don't tackle the hard stuff right away. Giving yourself small but satisfying wins will motivate you even more.
2 WHAT IS CLUTTER TO YOU?
Get clear on this or you will be taking things out of drawers and putting them back.
If you are clearing for more space, get rid of multiples. If you are sorting your closet get rid of anything worn, the wrong size or old and unworn. If you are decluttering your pantry let go of products you rarely use, dump the extra bags and jars and purge tupperware.
3 WORK THE 80/20 RULE
20% of what you have you use 80% of the time so there is a lot of stuff you can get rid of that you will never miss. Be brave and ruthless. If you toss something you need you probably can replace it for very little money.
4 ESTABLISH SOME CLUTTER FREE STANDARDS
Yes, you need standards or guidelines or principals. Adopt a few. The one in one out rule, no shopping days and letting go of things you haven't used for a year really change your life.
5 PULL A DECLUTTERING TOOL KIT TOGETHER
When you feel motivated you are ready to go. This tool kit can be bags or boxes, large clips, a few cleaning supplies and a charity bag.
6 GET CLEAR ON YOUR OUTCOME
This can be scary but if you are making your place look better, making space, downsizing or editing you want to feel like you have made a difference.
7 MAKE THE TIME
Give yourself enough time to finish the job. Don't leave a mess thinking you will finish it tomorrow. A whole room may take half to a whole day. A closet, pantry or shelves and hour ,smaller decluttering jobs half an hour.
Use these seven tips and decluttering your home won't be hard at all.