Why Clutter Clearing Won't Work
Discover reasons why clutter clearing just doesn't work.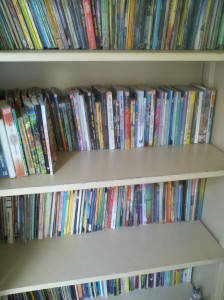 HABITS
You don't practice the one in one out rule. Your clutter keeps growing. Habits attract or repel clutter. What kind of habits do you have?
DEEP AND HIDDEN CLUTTER
Deep clutter are your sentimental items. Hidden clutter is all the stuff in storage that you just don't use. When you start decluttering all this deep and hidden stuff becomes visible.
NO PLAN, NO SYSTEM
A system saves you stress, time energy and money. Making a plan is motivating. Without these it's hard to keep decluttering.
PILES OF CLUTTER
Piles are delayed decision making. Things don't have a home. So you clear clutter and the piles just reappear.
The more stuff you own the more you have to declutter, organize and clean so take a look at what you are storing and see if you really need it, if you don't get rid of it.
STUFF EXPANDS TO FIT THE SPACE
Bigger house more stuff.
More shelves more stuff.
Clear clutter other stuff fills the space.
CLUTTER HAS A NEGATIVE ENERGY
Clutter is overwhelming. It's difficult to clear clutter when you don't have a vision or clarity.
There are good reason's why clutter clearing won't work. Change your habits, clarify your vision and get a clutter clearing method and you'll find you'll be able to clear clutter.