Five Organizing Products Your Home Must Have
The wrong organizing products create clutter and disorganization and make you feel that creating order and style in your home is really in the too hard basket.
So the big question is:
Are you being driven nuts with the wrong organizing products?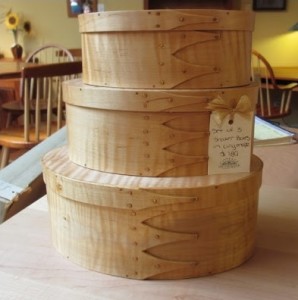 You may have too many of the wrong product, not enough of the right ones and plenty of containers that are the wrong size, wrong color and create the wrong look.
Chronic disorganization and mess can be a result of dysfunctional storage and using the wrong home organizational product.
So let's look at a new definition of clutter. Clutter can be things you always use but are in a chronic mess.
Clutter is also having too many items in a space. Overstuffing, overcrowding and inconvenience can be the result of poor storage.
Getting the right storage container, one that fits the space and organizes your possessions is crucial.
So how can you zero in on the most important organizing products that will organize what you own and keep everything at your fingertips?
Home Organization Products You Don't Need
The first step is to clear out the old, damaged and useless to make room for the new. You can rethink, reuse or recycle some of the storage you own.
The no brainer throw aways
No brainer throw aways are cardboard boxes that only have one or two items or are damaged in some way.
Excess jars that are too small to use, bags, damaged storage items such as plastic boxes with holes or any cloth hold alls that have holes.
Caddy's that only add clutter not organization, plastic containers that are too small to hole anything and any item you just don't like you can recycle.
Baskets that are too large, take up too much room and just get filled up with junk can be donated and found a new home.
Get Rid of what is Unattractive
Don't live with what you don't love.
Too much choice often results in clutter. Declutter the wrong home organizing product choices and recycle them. Let go of the color, shape and size that you don't like.
Narrow your choices and limit your clutter by deciding what color and style would make the shelf, drawer, and cupboard more attractive
Get Rid of What doesn't Work
What products make your life harder?
Get rid of the inconvenient storage and organization products that have been little more than shopping mistakes.
Let go of the items that disorganize or are simply the wrong shape and size to use.
This means getting rid of the storage containers and furniture that you now own which are not working for you.
The Basic Organizing Product Guidelines
One criterion for any household organization product is that they make finding things and putting away a lot easier. Every basket, file, container should in theory make what you own visible, obvious and super easy to see.
Space
Your organizing product needs to fit the space you want to put it in. Measure, measure and measure the height, width and length.
Visualize the items this product will hold. Is it going to be too full? Do you need several organizing containers or do you need to declutter.
Simplicity
Keep it simple. What color and style do you like and stick with that. If you like white keep everything white. Be consistent.
Visible
It needs to let you see things. Make things obvious. Easy to find, put in and take out.
Five best Products for organizing Your Home
Binders
Binders are perfect for keeping paper clutter under control, storing information in categories and keeping information you use frequently at your fingertips.
Some examples are home organizer notebook, recipe binder, bill binder.
A4 magazine holders
A4 magazine holders are perfect for creating order in the office. They are easily labeled and provide instant access for any research or information you need.
If you hate filing and just want to throw information somewhere a labeled magazine holder provides instant organization and a series of labeled holders on a shelf or on a cupboard add style.
Archive boxes
Every one has information they need to hold on to but don't need to access frequently. Archive boxes hold financial information, insurance and all those important papers that you must keep but don't need frequent access too.
Wicker baskets
Wicker baskets add a rustic feel to any décor but oversize baskets can take up space and end up adding to clutter. They are great containers for clothing, toys, books, magazines. They are an attractive addition to any storage space.
Cartons, boxes, baskets and containers
These organize items in every drawer, shelf and cupboard in your home. They sort out chaos into calm.
Use these containers as catchalls in the bathroom, organize small products, store magazines, children's toys.
Keep open containers for those frequently used items.
Containerizing small items make shelves and storage spaces that were once crowded look better and help you see multiples so you can declutter as you go.
Organizing products can add order to your home or they can add chaos to the clutter you already live with so start with these five organizing basics and watch your clutter dissappear.
Copyright ©2012 Jane Alais