Moving Tips
Did you know moving is one of the top four stressors in life. I've moved house twice internationally and three times in Sydney. We've become really good at clearing out the clutter before a move.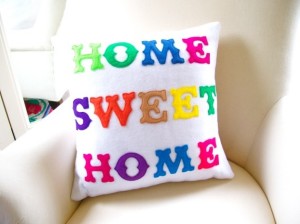 It's depressing bringing junk from your old home to the new. It's time consuming and expensive to pack and transport clutter. Then you have to unpack and find space for stuff you really have no use for.
It's possible to transform the stress of moving to the excitement of new beginnings. The trick is not to leave your clutter clearing to the last minute.
So if a move is in your future here are my clutter clearing tips for getting rid of carloads of stuff.
Take a break from shopping
In fact ban buying anything but the necessities the month before you move. Start a habit of saying no. Use up your frozen food and canned goods. Plan specific decluttering times.
List what you can get rid of room by room
You know you haven't gone through the kids clothes in a while, been meaning to throw out your old uni books and would love to get rid of that old chair in the living room. Now it the time to do it. Take a good hard look at what you no longer use or like. Making a list of the clutter that can go. With a list you can power sort through stuff.
How to get rid of clutter
It's disheartening to clear out bags of stuff and them have them sitting around for weeks. Plan your charity drop off, book a big garbage pick up, give to friends. Get rid of unwanted stuff as soon as possible.
Use a clutter clearing method
Stick to a clutter clearing method as a technique to power sort your clutter. When moving you'll want to declutter every room.
Clear a working space in the middle of the room
Work systematically from one side of the room to the next
Work on one small area at a time
Only have two piles, stuff you use and love, stuff you want to get rid
Have a garage sale
Two or three weeks before your move have a garage sale. Book the sale first; then declutter. You'll find yourself in a flurry of decluttering action. Tell your kids they can keep any money from selling the clutter in their rooms. You'll be shocked at how much stuff your kids can easily let go.
Clear out the stuff in your garage, unworn or unloved clothes, excess dishes, books pre-loved toys. After the sale, don't put anything back, take it all to charity.
Toss the no brainer clutter
Clearing clutter feels good. It's cleansing and energizing. You have focus and purpose. Start with the no brainier clutter, the easy throwaways. Old books, magazines, old bank statements, kids artwork you don't want to keep, unfinished craft projects, unused pantry items and storage that doesn't work any more.
Go through books and paper
Books and paper are space wasters and usually end up unpacked for months with a new move. Go through a little every day. You may want to buy a shredder. Have a goal of getting rid of boxes of paper stuff that you no longer use or want.
Moving house can be a lot less stressful with these clutter clearing tips.